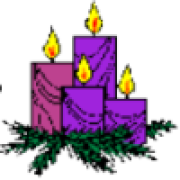 Third Sunday of Advent
December 13, 2015
Topic: Rejoicing in Jesus
Isaiah (12:6) – Shout aloud and sing for joy, O royal Zion, for great in your midst is the Holy One of Israel.
Paul (Phil 4:4) – Rejoice in the Lord always.
All express profound joy over their experience of the Lord's presence.
Then there is John, who sets a very different tone from joy and exaltation. People had better get ready for God, because he isn't happy.